A word from David Peacock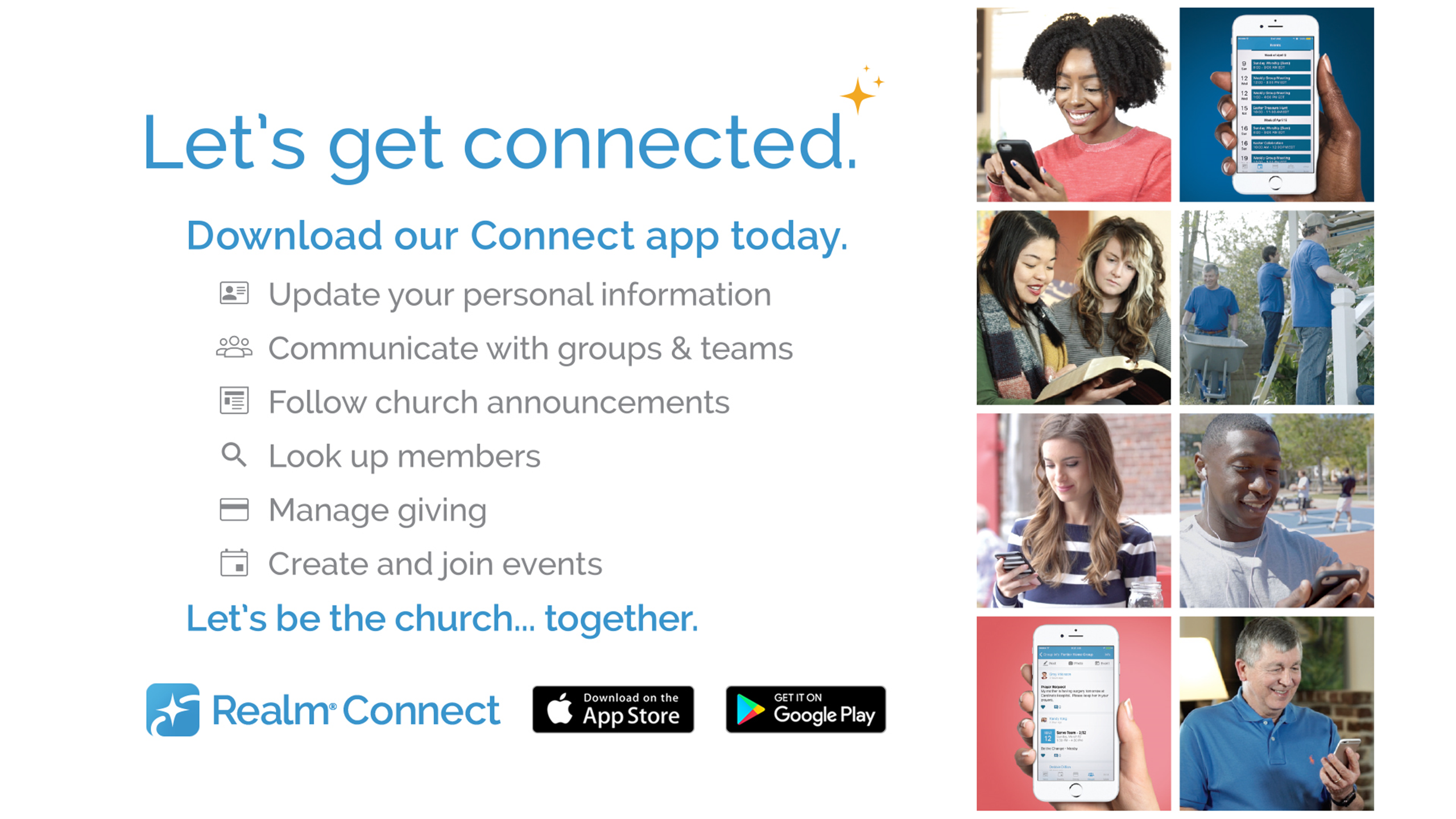 Stay connected with our Westwood Family by using our Realm Connect App! Download the app and then click HERE to request a profile account! Get connected today!
Engaging in community with other adults is key to your experience at Westwood and as a disciple of Jesus. Wherever you are in life, we invite you into community with others here. Visit our Welcome Desk in the lower atrium and our Guest Service Volunteers will find the perfect group for you. Our adult Life Groups are organized by ages and life stages, including:
• Young Professionals Adults Group 19-29
• Singles Young Adult Groups 18-24
• Singles Groups 30s and 40s
• Nearly and newly married
• Married with preschoolers
• Married with children
• Married with teenagers
• Empty nesters
• Senior adults
• Blended families
• Women's Groups
• Wednesday Night Studies
Groups go through either a topical study or a book of the Bible, so that you can experience the Word of God in relevant, practical ways. Email Wendy Sipes at [email protected] for more information.
There are several meeting times for parents who need to plan around their children's Bible study:
• Preschool: Sundays | 8:30, 9:30, & 10:45am
• Elementary: Sundays | 9:30, & 10:45am
• Middle school: Sundays | 10:45am
• High school: Sundays | 10:45am
• All Ages: Wednesday Nights | 6:15-7:30pm
Pick up a Group Finder at the Welcome Desk for a complete list of Sunday Morning Campus Groups.