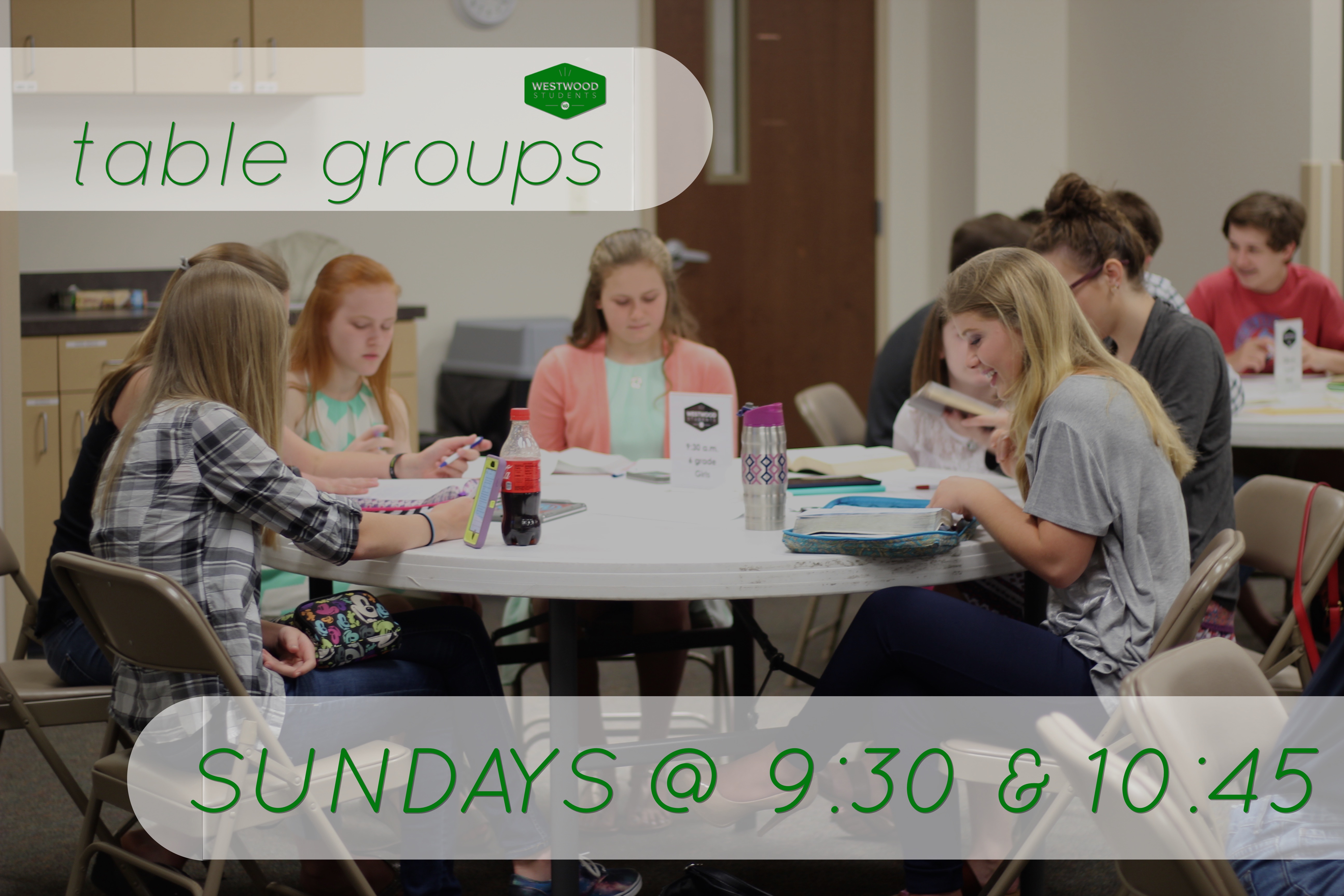 WEDNESDAYS @ CENTRIC
One of the basic needs of students is to belong to community... specifically a biblical community. It's within the context of Centric that we provide opportunities for this to happen. High-energy worship, expository preaching, and small groups are offered for students to ask questions, and to be challenged to run toward Christ.
CENTRIC SCHEDULE

6:15 – 7:00 Worship (Worship Center)

7:00 – 7:45 Small Groups
SUNDAYS @ TABLE GROUPS
Our Sunday mornings cannot become a spiritual drop-off service where students simply become a spectators and consumers. Our high school students are challenged to take the lead and participate in facilitating discussions of biblical truths among their peers. Middle & High School are separated into age/gender-specific "Table Groups" so that we can address the age-specific questions and issues they are wrestling with.
SCHEDULE
9:30 | Rm. 213 (Grades 9-12) | Rm. 204 (Grades 7-8)
10:45 | Rm. 204 (Grades 7-12)